Akai Sweet Pea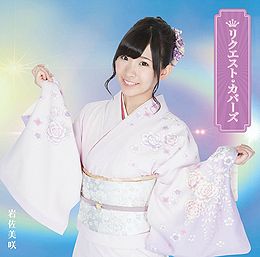 Akai Sweet Pea is a song from Iwasa Misaki's 1st album Request Covers. The song is also included in Iwasa Misaki's 3rd single Tomonoura Bojou.
Information
Artist

Iwasa Misaki (岩佐美咲)
Kanji Title

赤いスイートピー
Romaji Title

Akai Sweet Pea
English Title

Red Sweet Pea
Single
Album
Lyrics can be found here.
Trivia
The original singer is Matsuda Seiko.