Nogizaka no Uta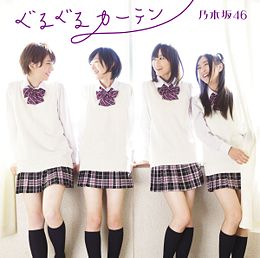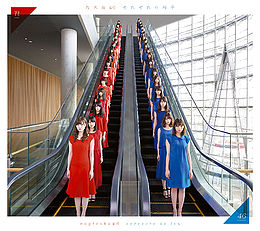 Nogizaka no Uta is a coupling song from Nogizaka46's 1st single Guru Guru Curtain, by 1st Generation. The song is also included in Nogizaka46's 2nd album Sorezore no Isu.
Information
Artist

Nogizaka46 (乃木坂46)
Composer/Arranger
Kanji Title

乃木坂の詩
Romaji Title

Nogizaka no Uta
English Title

The Song of Nogizaka
Single
Album
Lyrics can be found here.
Perfoming Members
1st Generation: Ando Mikumo, Ikuta Erika, Ikoma Rina, Ichiki Rena, Ito Nene, Ito Marika, Inoue Sayuri, Iwase Yumiko, Eto Misa, Kashiwa Yukina, Kawago Hina, Kawamura Mahiro, Saito Asuka, Saito Chiharu, Saito Yuri, Sakurai Reika, Shiraishi Mai, Takayama Kazumi, Nakada Kana, Nakamoto Himeka, Nagashima Seira, Nishino Nanase, Noujo Ami, Hashimoto Nanami, Hatanaka Seira, Higuchi Hina, Fukagawa Mai, Hoshino Minami, Matsumura Sayuri, Miyazawa Seira, Yamato Rina, Wakatsuki Yumi, Wada Maaya
Music Video (Short Ver.)