Tengoku Yarou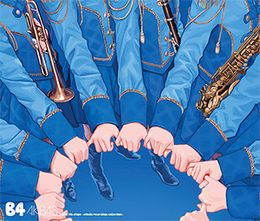 Tengoku Yarou is a song from Team B 4th Stage.
Information
Artist
Composer/Arranger
Kanji Title

天国野郎
Romaji Title

Tengoku yarou
English Title

Heavenly rascal
Stage
Lyrics can be found here.
Performing Members
B4 Version
Urano Kazumi, Kohara Haruka, Nakagawa Haruka, Nakaya Sayaka
43 Version
Kobayashi Marina, Sasaki Yukari, Nishino Miki, Minegishi Minami
Team M Version
Kinoshita Momoka, Kawakami Rena, Fujita Runa, Mita Mao
M1 Revival Version
Iwata Momoka, Uno Mizuki, Kawakami Chihiro, Nishizawa Rurina
Team H Version
Shimono Yuki, Nakanishi Chiyori, Murashige Anna, Kenkyuusei
AKB48 Request Hour
NMB48 Request Hour
Trivia
Nakagawa Haruka shared that when she first saw the lyrics and member lineup for the song, she thought she would be the center. On the day of the recording she learned that Urano Kazumi was actually the center, and she was so upset that she locked herself in the bathroom and cried.