Utsukushii Inazuma (JKT48 Song)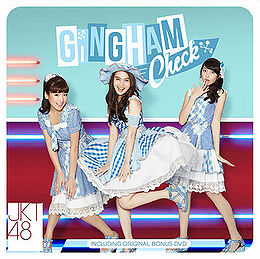 Utsukushii Inazuma is a coupling song from JKT48's 6th single Gingham Check, by Undergirls.
Information
Artist
Indonesian Title

Kilat yang Indah
Japanese Title

Utsukushii Inazuma
English Title

Beautiful Lightning
Single
Lyrics can be found here.
Performing Members
Trivia
It's unknown how the Undergirls are decided.
The only Undergirls song on JKT48 Sousenkyo single that has no MV release.