Hatsukoi yo, Konnichiwa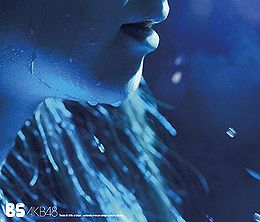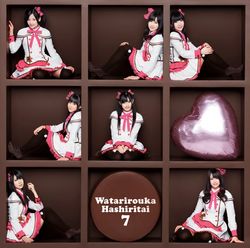 Hatsukoi yo, Konnichiwa is a song from Team B 5th Stage. The song is also included in Watarirouka Hashiritai 7's 7th single Valentine Kiss.
Information
Artist
Composer
Arranger
Kanji Title

初恋よ こんにちは
Romaji Title

Hatsukoi yo konnichiwa
English Title

Good Day, First Love
Single
Stage
Lyrics can be found here (Stage ver.) / here (Watarirouka Hashiritai 7 ver.).
Performing Members
B5 Version
Oku Manami, Sato Sumire, Watanabe Mayu
Watarirouka Hashiritai 7 Version
Iwasa Misaki, Ota Aika, Hirajima Natsumi, Watanabe Mayu
KII4 Version
Kato Rumi, Shibata Aya, Futamura Haruka
AKB48 KKS Version
Takeuchi Miyu, Nagao Mariya, Kato Rena
BII Version
Umeyama Cocona, Shiotsuki Keito, Shinzawa Nao
SKE48 Request Hour
Concert Units