Joshiraku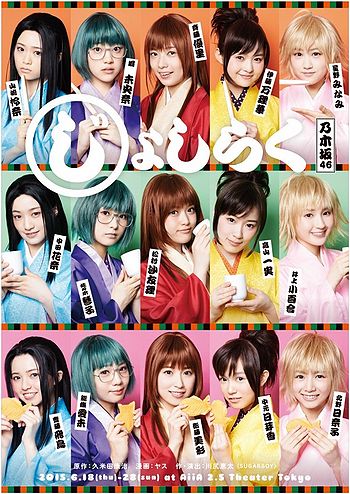 "Joshiraku" (じょしらく) was the fourth stage (musical) performed by Nogizaka46. The performances were held from June 18, 2015 to June 28, 2015 at the AiiA 2.5 Theater Tokyo.
It is based on the six volume manga with the same title, which ran in Bessatsu Shonen Magazine, and was created by Koji Kumeta and Yasu. The manga centers around five female rakugo performers and their back stage antics.
Casting was done through auditions amongst the members of Nogizaka46 on March 29, 2015. The casting process was similar to "Principal" in that members had to perform for an audience who would then vote for the final cast. In the end, fifteen members won roles -- three each for 5 roles.
Cast