Rio no Kakumei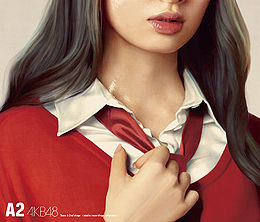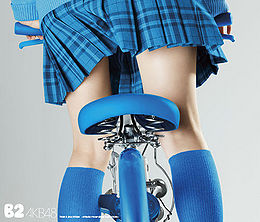 Rio no Kakumei is a song from Team A 2nd Stage.
Information
Artist
Composer/Arranger
Kanji Title

リオの革命
Romaji Title
Rio no Kakumei
English Title

Rio's Revolution
Stage
Lyrics can be found here.
Performing Members
A2 Version
Itano Tomomi, Urano Kazumi, Oshima Mai, Orii Ayumi, Kawasaki Nozomi, Kojima Haruna, Shinoda Mariko, Takahashi Minami, Nakanishi Rina, Hirajima Natsumi, Hoshino Michiru, Maeda Atsuko, Masuyama Kayano, Minegishi Minami
Team B Version
Nakaya Sayaka, Hirajima Natsumi, Watanabe Mayu, Kashiwagi Yuki, Kikuchi Ayaka, Ota Aika, Nakagawa Haruka, Urano Kazumi, Katayama Haruka, Matsuoka Yuki, Inoue Naru, Yonezawa Rumi
Team KII Version
Mukaida Manatsu, Saito Makiko, Yamada Reika, Matsumoto Rina, Takayanagi Akane, Furukawa Airi, Ishida Anna, Ichihara Yuri, Uchiyama Mikoto, Kito Momona, Sato Mieko, Maeda Eiko
Team BII Version
Yabushita Shu, Kushiro Rina, Ishizuka Akari, Muro Kanako, Kamieda Emika, Kato Yuuka, Ueda Mirei, Kobayashi Rikako, Akazawa Hono, Kusaka Konomi, Kurokawa Hazuki, Yamauchi Tsubasa
AKB48 Request Hour
NMB48 Request Hour
Trivia
The unit song with most amount members.