STAR48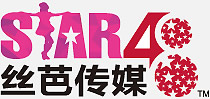 STAR48 (絲芭文化傳媒有限公司 "Siba culture media Ltd." or "SB") is the main company group and management of SNH48, BEJ48, GNZ48 and CKG48.
All SNH48 Group members are part of STAR48. STAR48 also releases various SNH48 Group CDs, DVDs and dramas.
Wang ZiJie is the main Producer, CEO and Founder, also his daughter Wang Jing is the owner of the company.
Sub-Companies
Other
STUDIO48 (丝芭影视) (Drama production)
Soloists
Trivia
A new company and agency was created, "Double Seven Boys" (D7少年团) for the boygroup DSB.
On 2017 was announced that the company acquired all shares of the popular magazine "mina".