Haste to Waste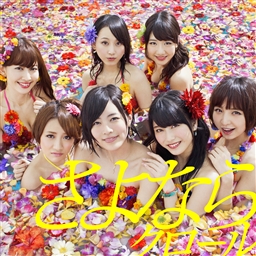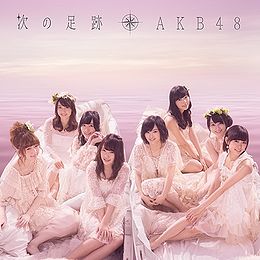 Haste to Waste is a coupling song from AKB48's 31st single Sayonara Crawl, by BKA48. The song is also included in AKB48's 3rd original album Tsugi no Ashiato.
Information
Artist
Composer
Kanji Title

ハステとワステ
Romaji Title

HASUTE TO WASUTE
English Title

Haste and Waste
Single
Album
Lyrics can be found here.
Performing Members
AKB48 Request Hour
Trivia
Kawaei Rina is the center, and performs with a harness on, with 'Hasute' and 'Wasute'.
The performing members consist of the "Baka 7", the members with the lowest scores on a test on Japanese, maths, general knowledge, science and English, taken on the 'Mechaike Bakajo Test' dokkiri special. The ranking from lowest to highest was:

Baka 7: Kawaei Rina (239), Takahashi Minami (259), Kojima Haruna (261), Shimazaki Haruka (278), Minegishi Minami (288), Sashihara Rino (293), Kashiwagi Yuki (323)
Team B: Shinoda Mariko (325), Itano Tomomi (341), Watanabe Mayu (360), Yamamoto Sayaka (365), Kitahara Rie (368)
Team A: Kintalo (390), Oshima Yuko (412), Iriyama Anna (422)

The title of the song is based on one of the answers Kawaei Rina gave in her test. The question was to translate the English phrase "Haste makes waste" into Japanese. Kawaei gave the answer ハステとワステが仲良く作った (Hasute and Wasute made friendly together), believing Haste and waste to be names.
Music Video (Full Ver.)