Sado e Wataru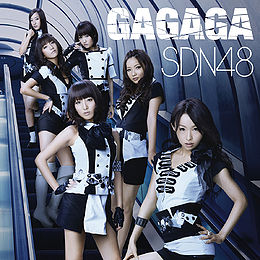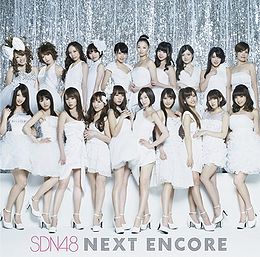 Sado e Wataru is a coupling song from SDN48's 1st single GAGAGA, by Undergirls B. The song is also included in SDN48's 1st album NEXT ENCORE.
Information
Artist
Composer/Arranger

Wakatabe Makoto (若田部誠)
Kanji Title

佐渡へ渡る
Romaji Title

Sado e Wataru
English Title

Cross over by Sado
Album
Stage
Lyrics can be found here.
Performing Members
Single/Album Version
NIII1 Version
Ogino Yuka, Oguma Tsugumi, Kashiwagi Yuki, Kato Minami, Kitahara Rie, Sato Anju, Sugahara Riko, Takakura Moeka, Tano Ayaka, Nakai Rika, Nishigata Marina, Hasegawa Rena, Homma Hinata, Murakumo Fuka, Yamaguchi Maho, Yamada Noe
AKB48 Request Hour