Zambi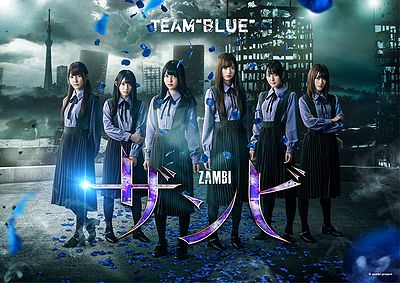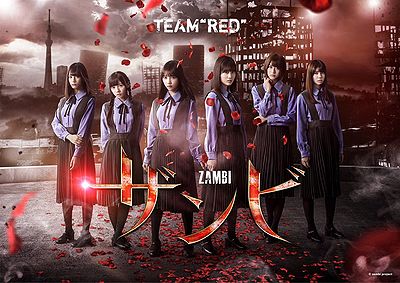 Zambi (ザンビ) or Zambi Project (ザンビ プロジェクト) was a multi-pronged production in television, video games, and theater featuring members of Nogizaka46 and, to a lesser extent, members of Keyakizaka46 and Hinatazaka46. It was announced during the final day of Nogizaka46's 6th Year Birthday Live. It was the first collaboration between Nogizaka46, Keyakizaka46, and Hintazaka46.
Stage Play
Zambi
The first production was a stage play titled "Zambi" held at Tokyo Dome City Hall on November 16 to 25, 2018.
The members were divided into two teams where they shared the roles of the stage play. After the performances, there was a mini-live where a few of the cast perform songs from both groups.
Team Red
Team Blue
Zambi - Theater's End
The third production was the second stage play called "Zambi - Theater's End." It ran from February 7 to 17, 2019 at the Galaxy Theater Tokyo.
Team Yellow
Team Black
Team Green
Zambiroom
The fifth production was an interactive horror room. It ran from July 31 to August 11, 2019. Each group would rotate daily taking on the production.
Participating Members
Drama
The second production was a television drama also titled "Zambi," which started airing on Nippon TV on January 23, 2019. It aired on early Thursday morning at 01:00 to 01:30 Japan time. It was also available on the streaming service, Hulu Japan, with commentary by some Nogizaka46 members. Saito Asuka was the lead with Hori Miona and Yoda Yuuki.
Cast
Video Game
The fourth production was a mobile game called "Otome Kagura - Zambi no Requiem" (乙女神楽 ~ザンビへの鎮魂歌~), or simply "Zambi THE GAME". It was released on May 15, 2019. The game was discontinued on January 28, 2021, with no further updates available.
External Links