Theater no Megami (Song)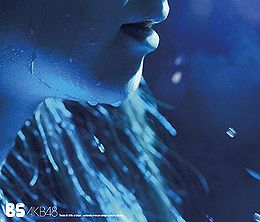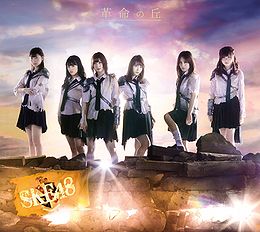 Theater no Megami is a song from Team B 5th Stage. The song is also included in SKE48's 2nd album Kakumei no Oka.
Information
Artist
Composer
Arranger
Kanji Title

シアターの女神
Romaji Title

SHIATAA no megami
English Title

Goddess of the Theater
Album
Lyrics can be found here.
Performing Members
B5 Version
Ishida Haruka, Oku Manami, Kasai Tomomi, Kashiwagi Yuki, Kitahara Rie, Kobayashi Kana, Komori Mika, Sato Amina, Sato Sumire, Sato Natsuki, Suzuki Mariya, Chikano Rina, Hirajima Natsumi, Masuda Yuka, Miyazaki Miho, Watanabe Mayu
Team KII Version
Uchiyama Mikoto, Kato Tomoko, Kato Rumi, Oba Mina, Kobayashi Ami, Sato Mieko, Shibata Aya, Suda Akari, Takagi Yumana, Takayanagi Akane, Takeuchi Mai, Futamura Haruka, Furukawa Airi, Matsumoto Rina, Yamashita Yukari, Kenkyuusei
AKB48 Kenkyuusei Version
Abe Maria, Ichikawa Miori, Izuta Rina, Iriyama Anna, Oba Mina, Kato Rena, Kawaei Rina, Shimazaki Haruka, Shimada Haruka, Takeuchi Miyu, Nakamura Mariko, Nagao Mariya, Fujita Nana, Mori Anna, Yamauchi Suzuran, Yokoyama Yui
AKB48 Request Hour
SKE48 Request Hour
Concert Units