AKB48 Group Draft Kaigi 2015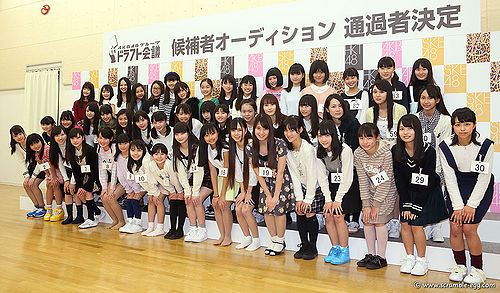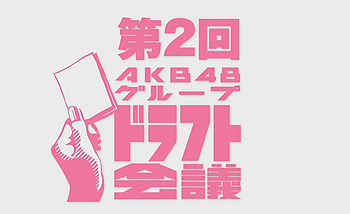 The AKB48 Group Draft Kaigi 2015 (AKB48グループ ドラフト会議 2015) was held on May 10th 2015 at the Ariake Colosseum.
Description
Like the previous edition, the meeting was a public audition where a number of pre-selected candidates had the chance to be drafted into a team by a group of the team's representatives.
The final event was organized into rounds, and each round the representatives selected a candidate they wanted for their team. The rounds went on until all teams decided to stop. In case of an overlapping choice, the team's captains decided the winner by a lottery. Members that remained after all teams stopped drafting were to be sent home.
Once a member was selected, they became a Draft Member for that team.
Team 8 did not participate in the draft. NGT48 however did participate, and their entry was announced on 3rd May, 2015.
Before the event, the following was announced: Starting from this year, these members will start out as Kenkyuusei, who are already bound to their destination team, as opposed to starting out as full members like in the previous edition.
The process leading up to the event, including candidate videos, was documented on the Official AKB48 YouTube channel.
Member Draft Pool
A total of 49 finalists between 11 and 21 years were selected for the AKB48 Group Draft Kaigi 2015, 11 of these finalists were former Baito AKB members. The announcement was made on March 1st, 2015.
Teams' Representatives
Each team will be represented by a number of people:
Team Captain/Leader
Team Co-captain/co-leader
Team Scout(s): These members are elected from the team to follow and scout out the candidates before the final event
The Theater Manager will also be involved for the group in general.
Draft Event Results
Final Results
First Round
Second Round
Third Round
Schedule
Application starts: 23rd January
Application ends: 12th February
Contacting candidates: 13-17th February
Interview examination: 21st February
Dance and Vocal examination: 1st March
Final Event: 10th May
Videos
Announcement Videos
Promotional Videos
Theater Performances
Training Camp
Trivia
External Links