MNL48 1st Generation Auditions
The MNL48 1st Generation Auditions included girls aged 15 to 20 who live in the Philippines. Girls could register via the official website, in-app, or by going through the MNL48 audition sites. For the first time in the ALL48 Group, fans were able to vote for their favorite candidates, that would become members of MNL48. The 75 successful candidates were announced on January 27, 2018.
Timeline
Registration Period - December 6, 2016 ~ January 14, 2018
Phase 1 - Web voting (Until January 14, 2018)
Phase 2 - Announcement of the Top 200 that will undergo screening (January 20, 2018)
Phase 3 - Announcement of the Top 75 that will undergo training (January 27, 2018)
Phase 4 - MNL48's 1st Generation members are announced.
Top 75 Finalists

The profile, three photos and a video for each one of the candidates were uploaded on the official MNL48 site on January 20, 2018.
Final Results
Former candidates
Challenger Candidates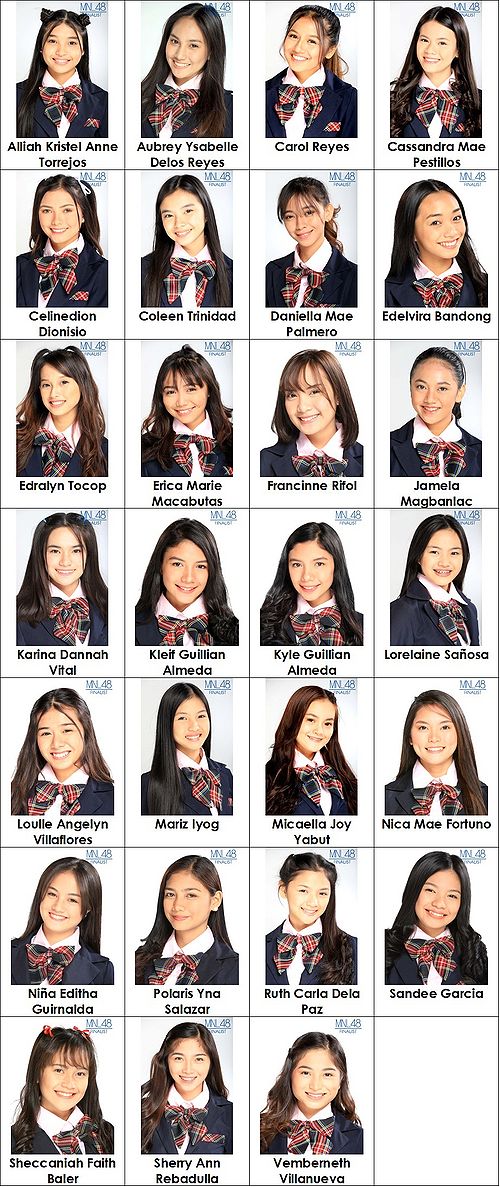 On April 7, 2018, it was announced that there will be challengers that will strive to take the spot on one of the Top 48. Soon, it was announced that the remaining challengers will become trainees.
Former Challengers
Trivia
Gallery